Russell Lodge Donation
John Tosh
Friday, August 28, 2020
In a small ceremony, following IDPH safety guidelines, several members of the local Masonic Lodge, Russell Lodge #154, presented a generous donation to Georgetown-Ridge Farm superintendent Dr. Jean Neal. The donation was made in part thanks to a grant from a special program through the Grand Lodge of the State of Illinois. The program, IMCAP, provides monetary assistance through local lodges for programs that work with children. The lodge wrote a grant to help the district provide mobile hotspots, and other technology to students in need.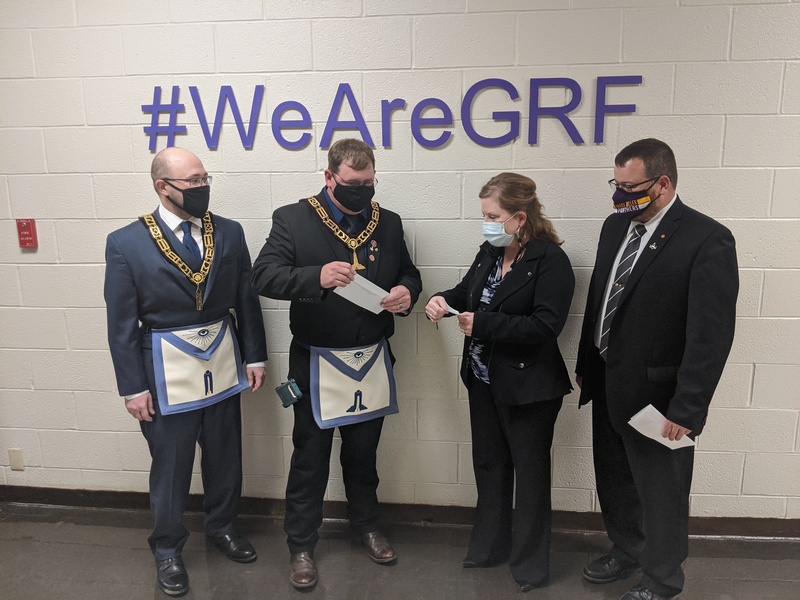 In addition to the grant, the Masons partnered with local businesses to provide the funds to the district. Both the District and the Masons would like to thank their partners: Longview Bank, Catlin Bank, Sunset Funeral Homes, Georgetown Methodist Church, Flowers on Main, Toni Stone Insurance Agency, The Grapevine, and The American Legion Auxiliary.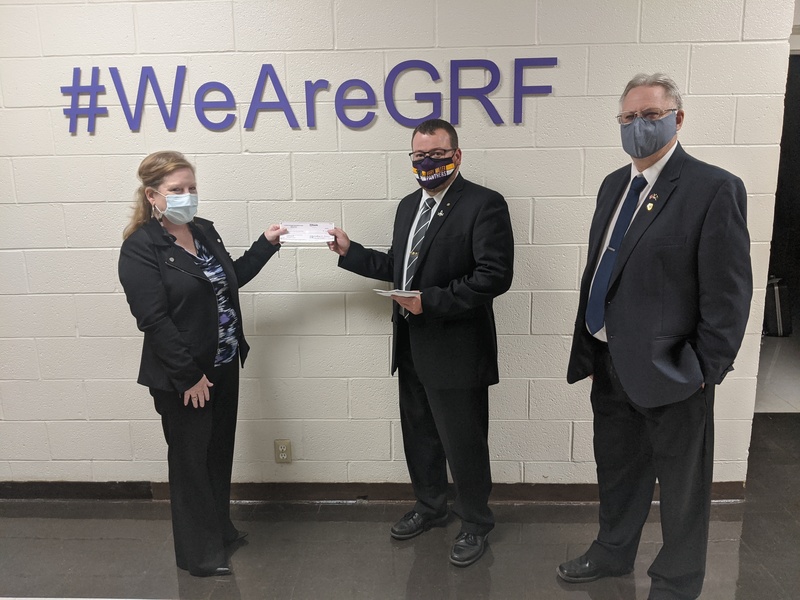 The District has already purchased and distributed the hotspots. Thanks to the Masons and their community partners, many students in our community will have access to their online classrooms.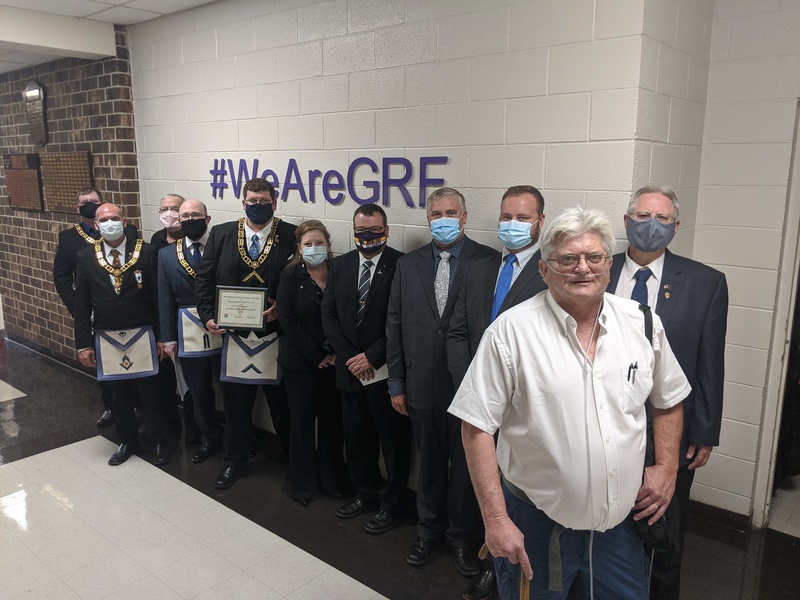 GRF would like to thank Russell Lodge and all of their partners. Together #WeAreGRF.