Gingerbread House Contest
John Tosh
Tuesday, December 01, 2020
Show us your holiday cheer by joining us for our Gingerbread House Contest. Simply create a Gingerbread House with your family and submit a picture of just the creation to: Bbuyno88@gmail.com. With your submission please include your first and last name, and contact information (phone number and email address). Winners will be selected in the following categories: Most Humorous(school appropriate), Most Creative, Most Traditional and Teacher/Staff. Winners in each category will get a $50.00 Amazon Gift Card.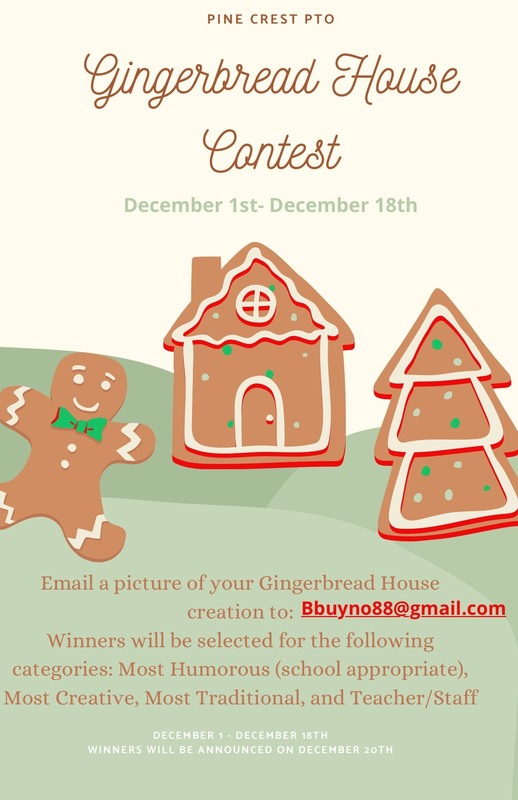 You can submit entries from December 1st-December 18th (by 5pm). Winners will be announced on December 20th.
Submit pictures and contact info to: Bbuyno88@gmail.com
If you have any questions, please let us know.
Enjoy and Have fun making your creations!
️
🤎