I have been with Georgetown-Ridge Farm High School starting in the fall of 2015. I have begun my teaching experience in the Peoria, IL area in the fall of 1994. I am a graduate of Eastern Illinois University and Illinois State University. I live with my family in Terre Haute, IN area. My husband and I enjoy antiques and showing our antique tractors at different shows in the Midwest. We currently have cats and one dog to go with all the wildlife on our thirty acres of woods.

Business education is a great investment in any student's future. The curriculum offered at Georgetown-Ridge Farm High School will give students the chance to experience different avenues in the business world and create an experience to enhance their education while in high school and beyond.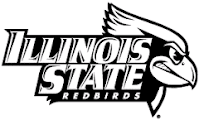 This course is designed to develop basic skills in touch keyboarding techniques for entering alphabetical, numeric, and symbol information found on computer keyboards. Students will learn to edit and format text and paragraphs, change fonts, work with headers and footers, but and paste text, create and use tab keys, create labels, and work with multiple windows. Students will format documents such as letters, envelopes, memorandums, agendas, and reports for personal, educational and business uses. There is a strong focus on improving communication skills.
Accounting I is a skill level course that is of value to all students pursuing a career in business, marketing, and management. This course is designed to prepare the students for an entry-level position in the accounting/bookkeeping area or to prepare for further training at a post-secondary school. Students will learn basic accounting cycles, concepts, and terminology, and then progress through two concepts, a proprietorship, and a corporation. Accounting computer applications are integrated throughout the course. Practice sets with business papers are used to emphasize actual business records management.