WHAT DO COUNSELORS OFFER?
Counselors are available to assist students with academic problems, educational and vocational planning, and personal problems. Students may come in before or after school, during a study hall, during a lunch period or a passing period. The counselors have a wide variety of materials available to check out in the guidance area, such as college brochures, scholarship information, dual enrollment, and college express information and much much more. The counselors are also available for consultation with parents and teachers.
Penny Jurczak & Emily Cannon
Contact us by email or phone.
217-662-6716
FORMS, PAPERS, AND INFORMATION, OH MY.
GUIDANCE COUNSELORS
MRS. MURRAY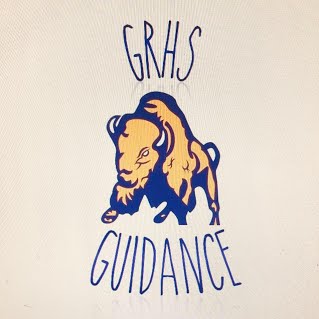 Welcome to the GRHS Guidance Department!
We are so excited you are here!
GEORGETOWN-RIDGE FARM HIGH SCHOOL HONOR ROLL 2019-2020 SEMESTER
Seniors-High Honors(5.0)
Matthew Sparrow, James Mattingly, Marrico Jackson, Cameron Winland, Danielle George, Shirley Pruitt, Sydney Butts, Mackenzie Cavanaugh, Isabelle Snapp, Sydnie Spires, Shelby Siddens, Taylor Stal
Honors(4.9 – 4.5)
Haley Hoover, Chelby Hall, Andrew Davis, Cloe Amos, Ashlee LaGrand, Walter Parsons, Matthew Tansy, Eddie Perez, Thomas Allen, Garrett Ellis, Whitny Harper, Gracie Liles, Austin Corley, Sheyenne Peterson, Gavan Shelton, Sidney Rollins, Noah Gordon, Damian Miles, Justin Knight, Milee Devore, Peggy Krabbe, Serenity Campbell, LaVonte Taylor, Jeremiah Smith, Stephanie Winkle, Cheyanne Hasselbring
Juniors – High Honors(5.0)
Robert Jenkins, Kladyn Hayman, Stanley Coombs, Braxton Jacobs, Maddelyn Roach, Hunter Way, Lillian Bouton
Honors(4.9 – 4.5)
Adrienne Arlington, Peyton Paine, Shane Coburn, Hayden Copass, Kamden Knight, Jay French, Dominique McCool, Logan Dawson, Tyler Payne, Jacklynn Taylor, Brooke Robertson
Sophomores-High Honors(5.0)
Hannah Heaton, Hayden Stal, Journey Clark, Gentry Howard, Grace Addis, Trinity Collins
Honors(4.9 – 4.5)
Sam Kelley, Paige White, Allyson Cobble, Anna Martin, Gracie Miller, Aleysia Miles, Bailee Whittaker, Kade Hutson, Cale Steinbaugh, Kaden Mingee, Caleb Kleiner, Morelia Ball, Layten Starns, Cameron Ford, Max Kelley, Seth Brown, Jesse Hilgendorf
Freshmen-High Honors(5.0)
Jeremy Lappin, Tanner Steele, Jlynn Waltz, Lilli Hutson
Honors(4.9 – 4.5)
Autumn Bain, Abby Kleiner, Morgan Ellis, Brayden Nale, Robert Tintorri, Bryleigh Collom, Aubrey Roberson, Izabella Wills, Makaelyn Lagacy, Hayden Weaver, Aaron Maquet, Alex McCrone, Jasmine Ray, JaeLynn Howe, Kevin Morgan, Coy Potter, Sierra Taylor, Isaiah Cope
Information for Seniors
Let's talk about FAFSA
What is it? FAFSA stands for Free Application for Federal Student Aid. The federal government uses this form to determine your eligibility for federal financial aid for college, which may include grants, scholarships, work-study and loans.
Why fill it out? The FAFSA is used to apply for financial aid from the federal and state government(s) and from most public and private colleges. Private colleges may have their own supplemental forms in addition to the FAFSA for awarding their own aid funds. For example, about 250 private colleges require an additional form called the CSS/Financial Aid PROFILE. The FAFSA is a prerequisite for the unsubsidized Stafford and Parent PLUS loans, which do not depend on financial need.
https://www.fastweb.com/nfs/fastweb/static/educators-2016/FAFSA_Step_by_Step_2016.pdf