WHAT DO COUNSELORS OFFER?
Counselors are available to assist students with academic problems, educational and vocational planning, and personal problems. Students may come in before or after school, during a study hall, during a lunch period or a passing period. The counselors have a wide variety of materials available to check out in the guidance area, such as college brochures, scholarship information, dual enrollment, and college express information and much much more. The counselors are also available for consultation with parents and teachers.
Mrs. Murray
Contact us by email or phone.
217-662-6716
FORMS, PAPERS, AND INFORMATION, OH MY.
GUIDANCE COUNSELORS
MRS. MURRAY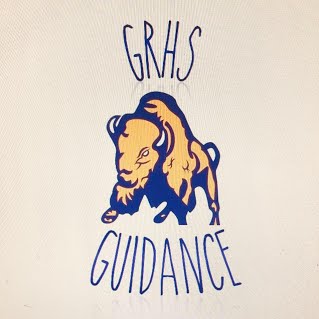 Welcome to the GRHS Guidance Department!
We are so excited you are here!
Information for Seniors
Let's talk about FAFSA
What is it? FAFSA stands for Free Application for Federal Student Aid. The federal government uses this form to determine your eligibility for federal financial aid for college, which may include grants, scholarships, work-study and loans.
Why fill it out? The FAFSA is used to apply for financial aid from the federal and state government(s) and from most public and private colleges. Private colleges may have their own supplemental forms in addition to the FAFSA for awarding their own aid funds. For example, about 250 private colleges require an additional form called the CSS/Financial Aid PROFILE. The FAFSA is a prerequisite for the unsubsidized Stafford and Parent PLUS loans, which do not depend on financial need.
https://www.fastweb.com/nfs/fastweb/static/educators-2016/FAFSA_Step_by_Step_2016.pdf