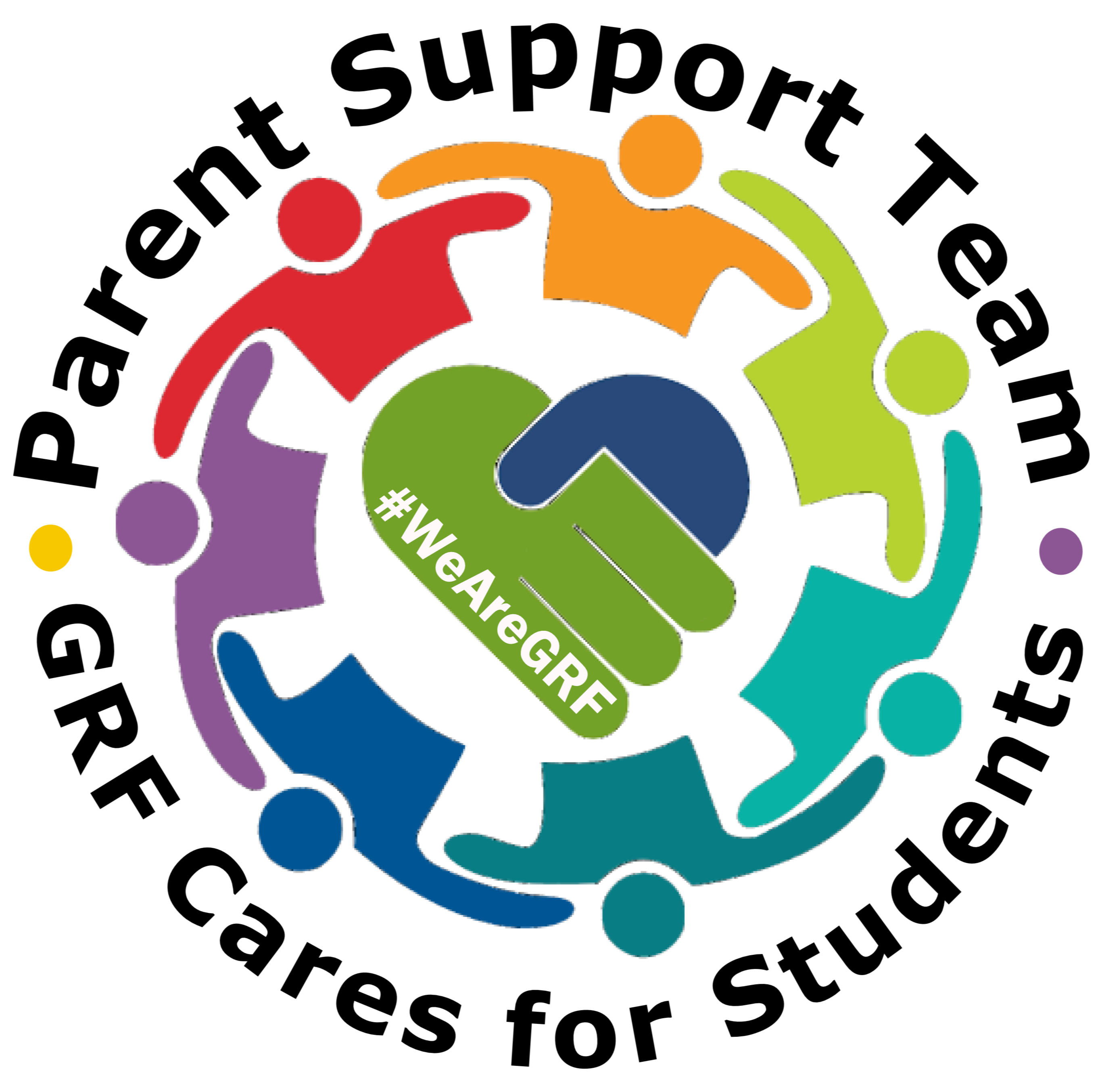 GRF PARENT SUPPORT TEAM (PST)
The GRF Parent Support Team is a district-wide group of parents, teachers, and administrators working together to support the parents and students of GRF with mentorship, resources, and family events.

Being more organized/responsible helps a student…
Feel more capable and less stressed.

Create strong routines that help them feel safe and secure.

Work as a better team with their parent(s)/guardian(s), friends, classmates, teachers, administrators, etc.

Develop life skills for success!
Parenting Tips for helping a student be more responsible/organized…
If your student SEES something, they are more likely to REMEMBER it. Use checklists, sticky notes, school planners, phone reminders, or even an app (Remember the Milk is a free to-do list app for older students).

Keep it simple.

Work WITH your student–as a team–to develop a plan.

Show your student ways that you organize your own life or use the skill of responsibility.

For Junior High/High School students, ask:

What are your ideas to be more responsible/organized?

How can I support you on this goal?