Please join us for the Georgetown - Ridge Farm Holiday Hub Wednesday, December 14 and Thursday, December 15 from 2:30 p.m. - 5:30 p.m. Located at Georgetown - Ridge Farm High School. FREE to all of our students and families in all grade levels. There will be a hot chocolate bar, gift wrapping, food pantry shopping, and cookie station throughout the event, as well as goodie bags, and door prizes. The event is sponsored by the Georgetown - Ridge Farm Parent Support Team. Please go to the Event Link on Facebook and let us know you are coming to help us with planning and quantities.
Please help donate to a great program. We have these huge containers to accept items just inside the front doors of the Junior High.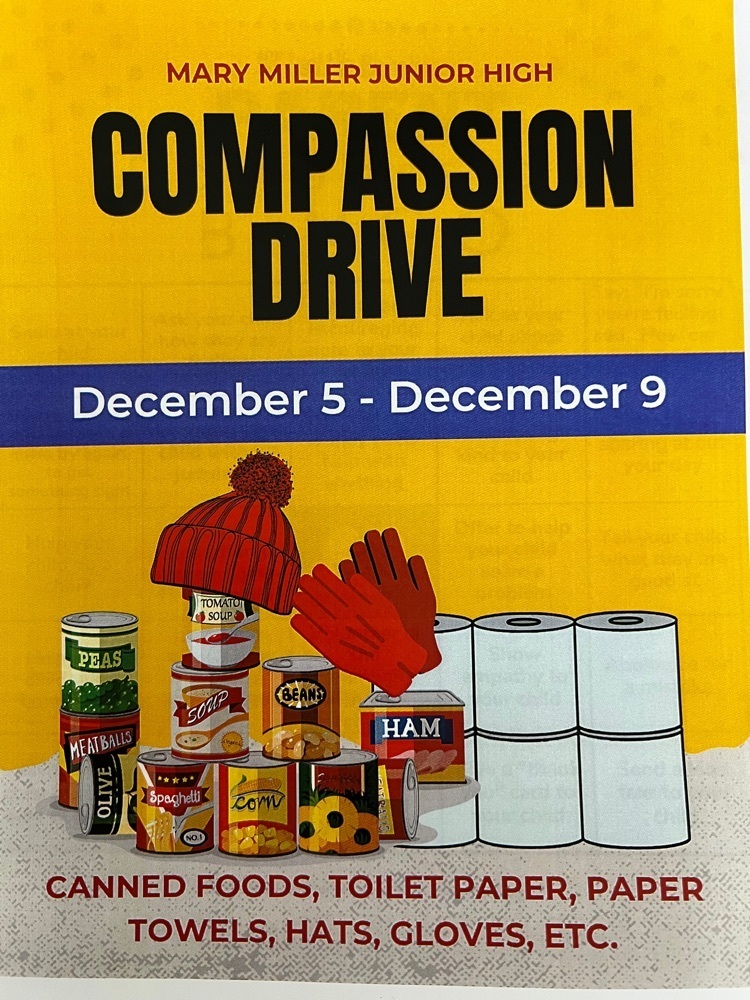 Mary Miller Junior High is participating in a Compassion Drive for OUR STUDENTS. If you could send some of these items, it would be greatly appreciated. We have decided to make this a class competition between grades to encourage participation. Please see the attached flyer.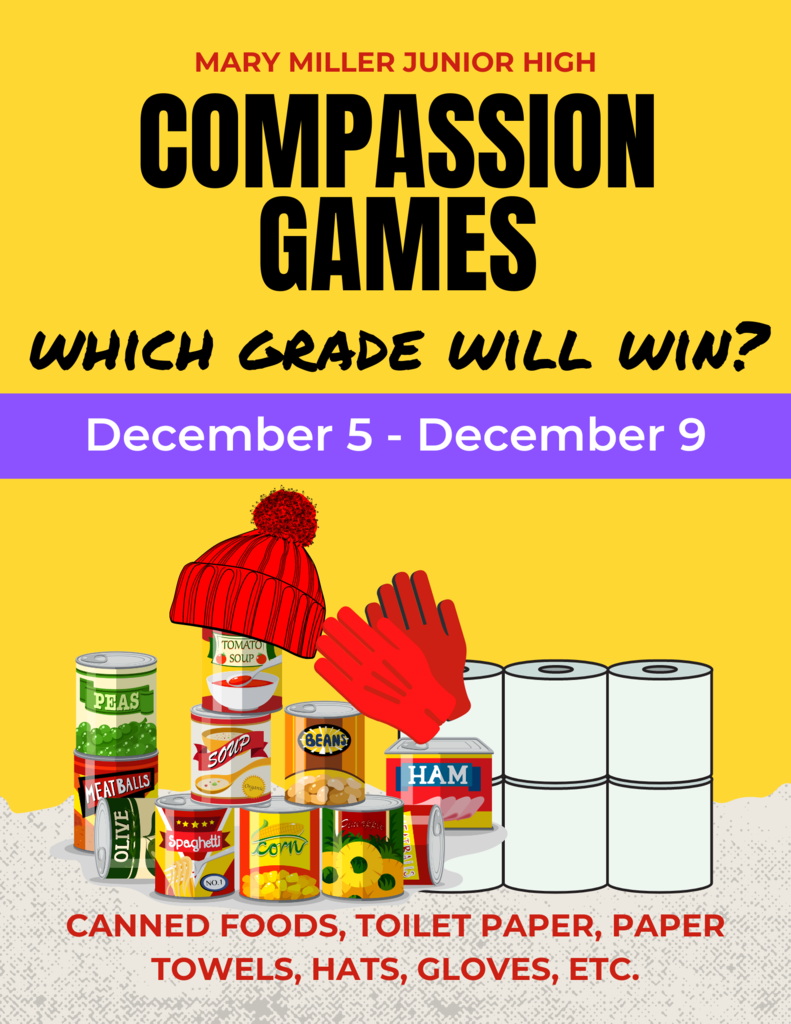 Every grade level in the Georgetown - Ridge Farm School District, is collecting non-perishable food items, December 5th through the 9th. Please help us in supporting this effort.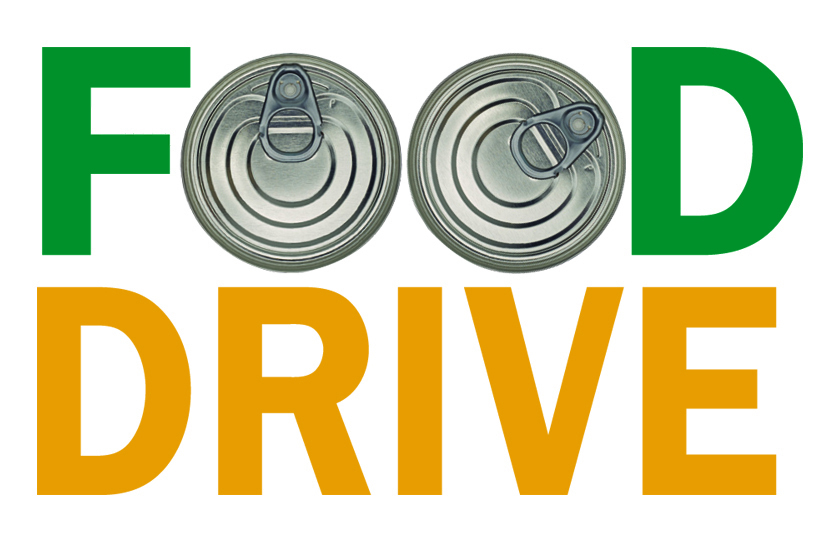 Senior Citizen Luncheon on Friday December 9th. We invite all community Senior Citizens to attend. The reservation date has been extended to Monday, December 5th for any senior wishing to attend. Please call 662-6716.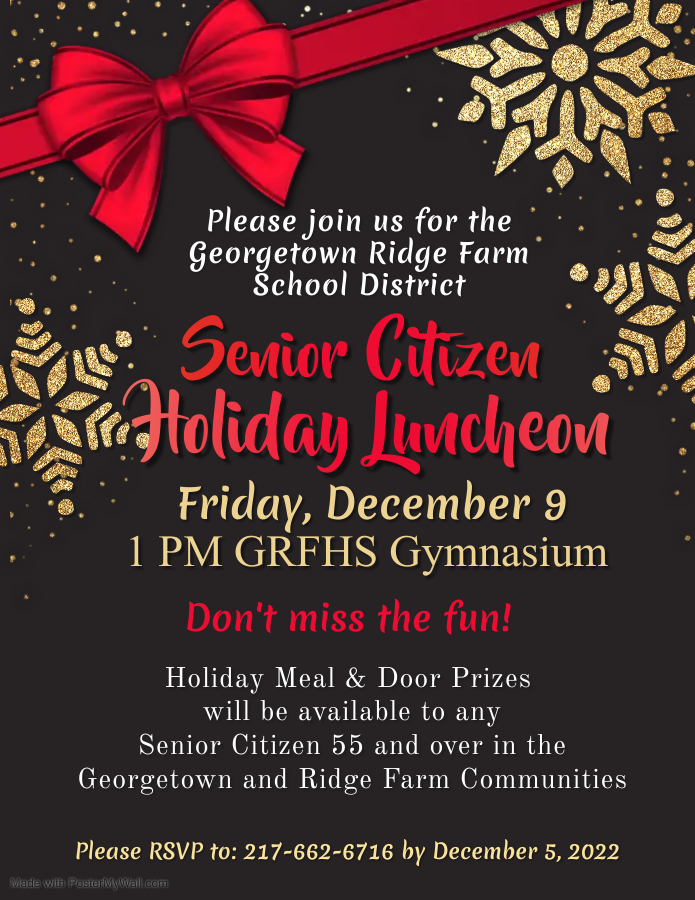 If you cannot attend in person, the 8th Grade Girls Regional games will be streamed! You can find them here: youtube.com/channel/UCiQSCGyz6Cz5-jiiWJwCVbg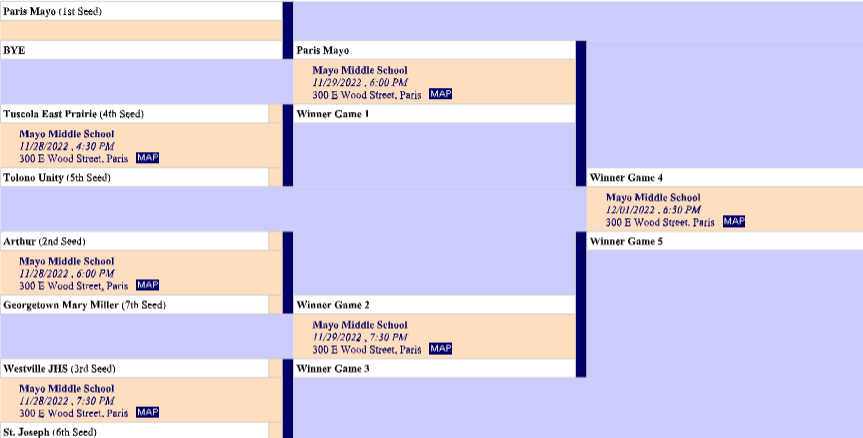 Reminder! Tuesday, November 22, 2022 is a scheduled 1:40 dismissal day. Everyone enjoy your Thanksgiving break. School resumes on Monday, November 28, 2022.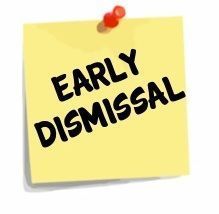 An Archery Parent Meeting for students in grades 4-12 will take place on Wednesday, November 30 at 6:30PM at Pine Crest Elementary. We hope to see you there!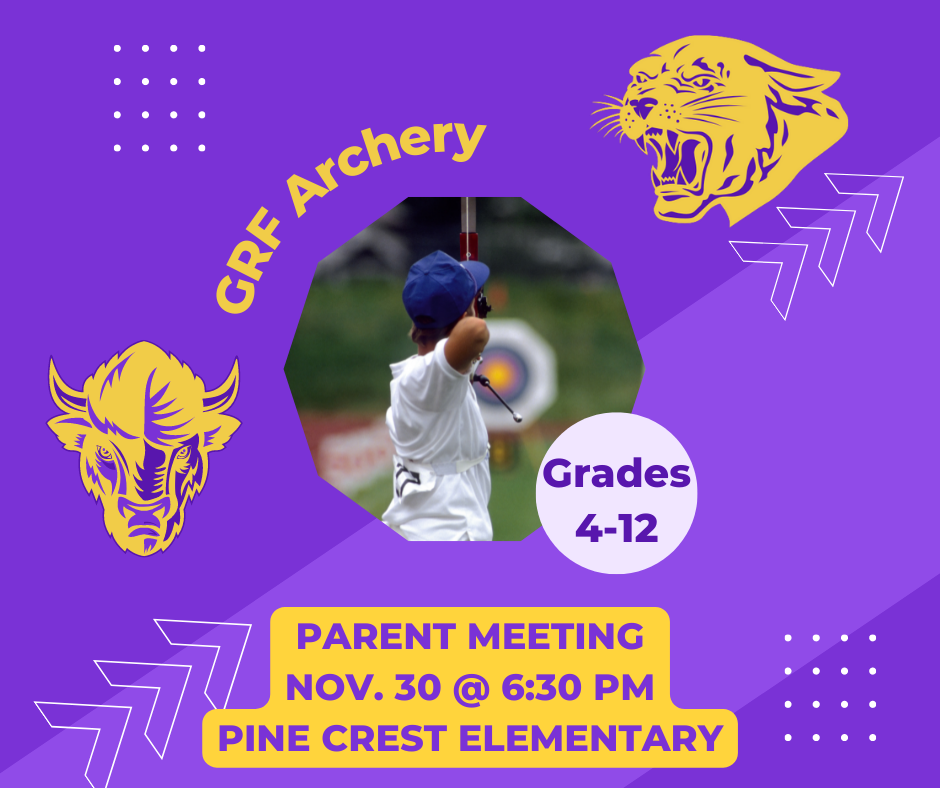 Here is the information about our 2022 Senior Citizen Luncheon on Friday December 9th. We invite all community Senior Citizens to attend. Please make sure that your R.S.V.P. by November 18th by calling 662-6716.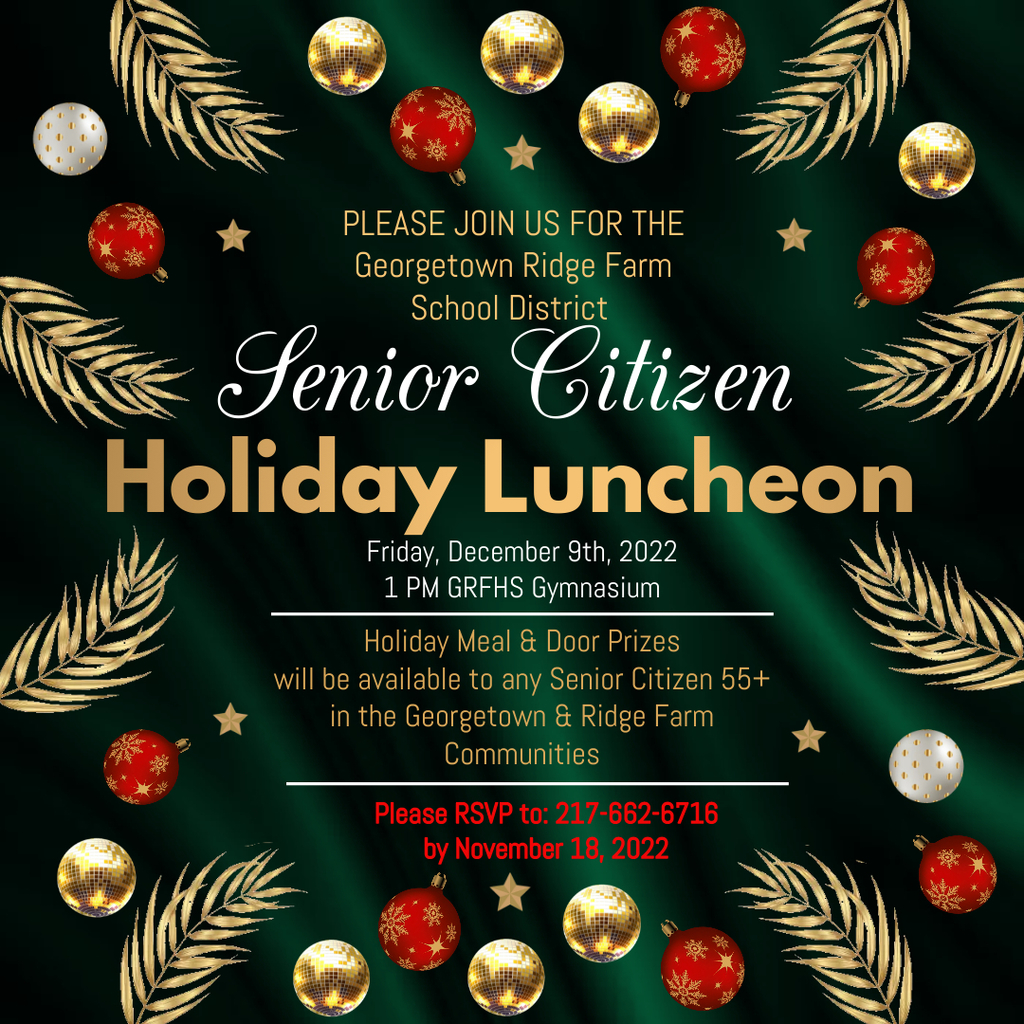 Georgetown Polce Department Press Release On 11/06/2022 at approximately 3:30 PM, Georgetown Police Department received information of a threat against Georgetown Ridge Farm High School students. Due to the nature of the threat and to allow the threat to be properly investigated, school officials made a decision to cancel classes at all Georgetown Ridge Farm CUSD4 schools. The Georgetown Police Department has continued to investigate the threat throughout the day and night on 11/06 & 11/07. During the course of the investigation, it has been discovered the threat was initiated by a juvenile who lives in another state. The social media post of the threat that was seen and shared was made using a false profile. The social media post falsely depicted a student at Georgetown - Ridge Farm CUSD4 making racially threatening comments. The persons who created and were involved in this threat have been identified. Due to all subjects involved being juvenile's, no further information will be released. Once completed, the investigation will be turned over to the Vermilion County State's Attorney for possible charges.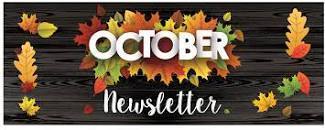 Mary Miller Junior High Students of the Month-Respect. Congrats to Jasper, Emersyn, and Madeline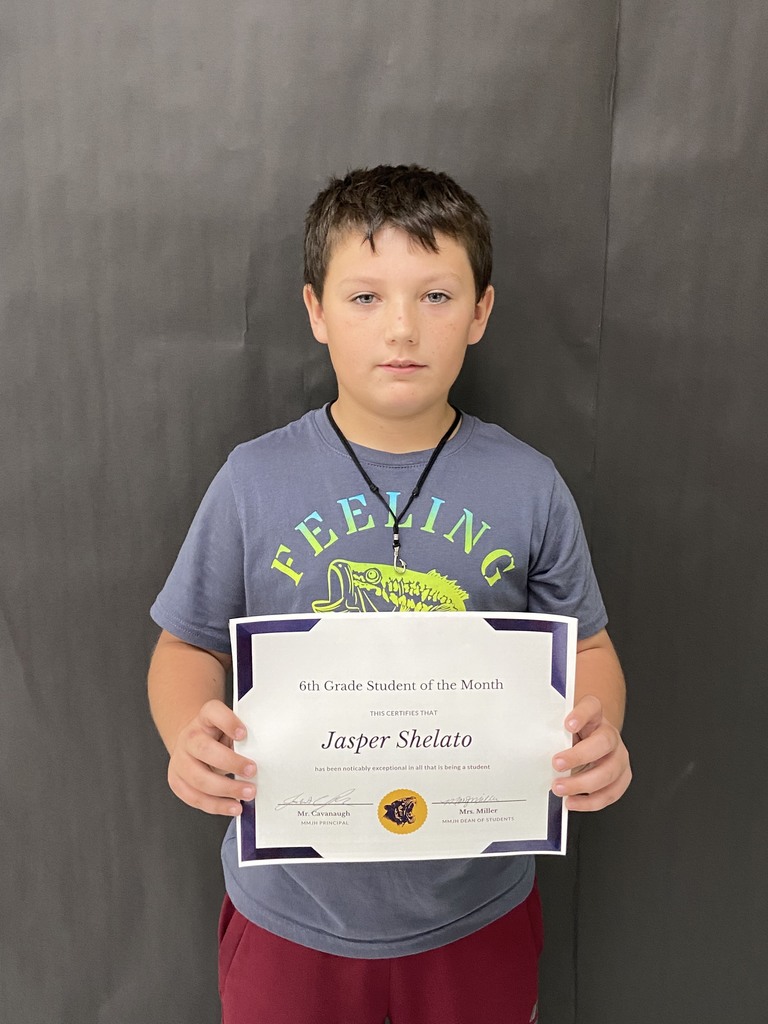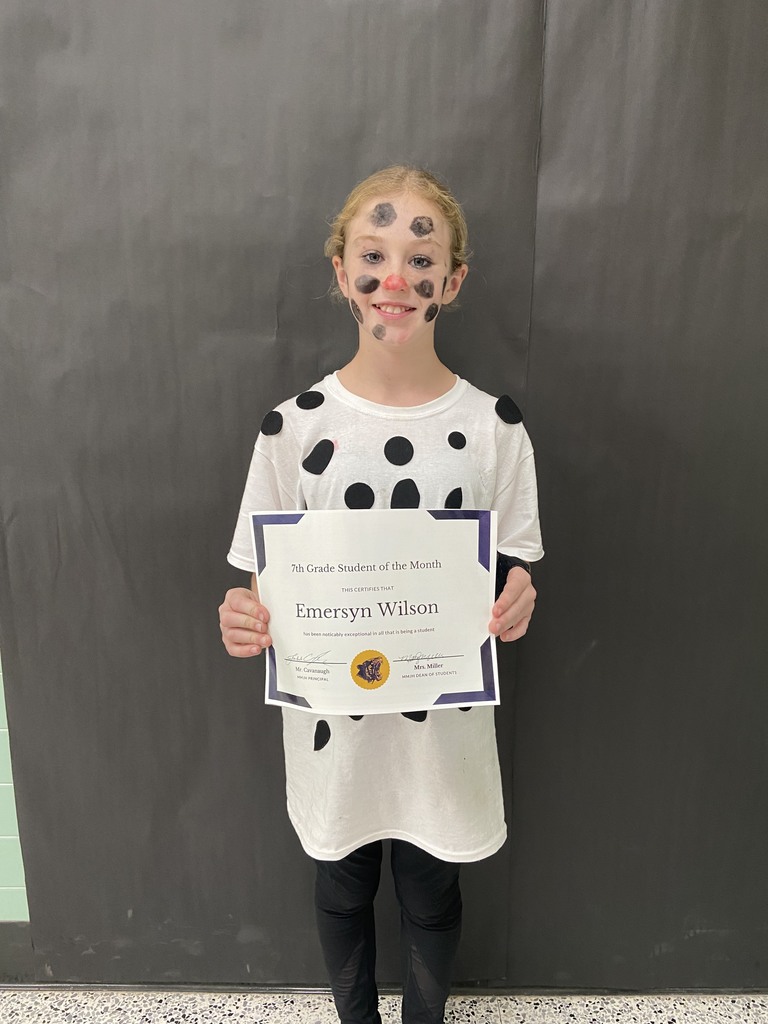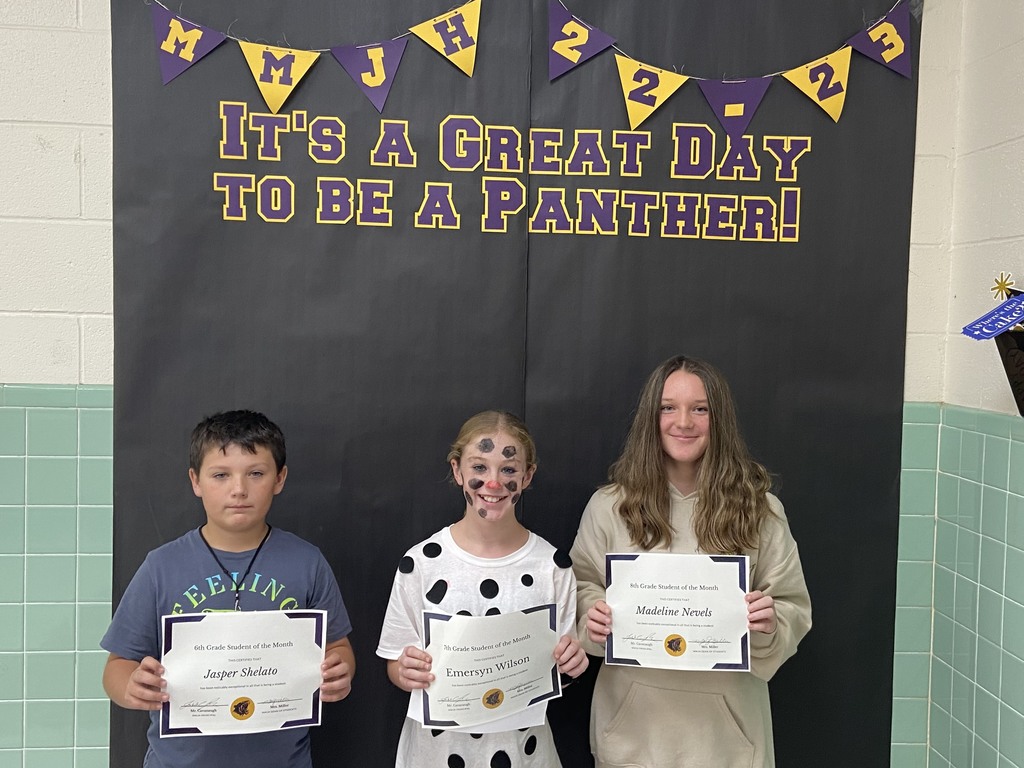 High School and MMJH Families - There is still time for your student to participate on November 7th in the dental screening. The form is attached. Please call you individual building with any questions.
https://5il.co/1ikfv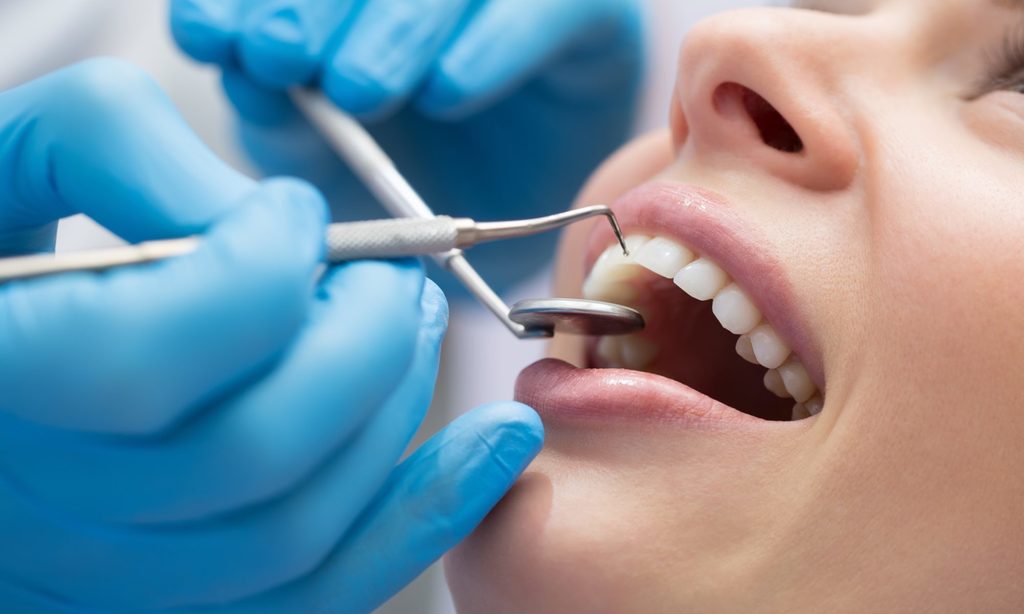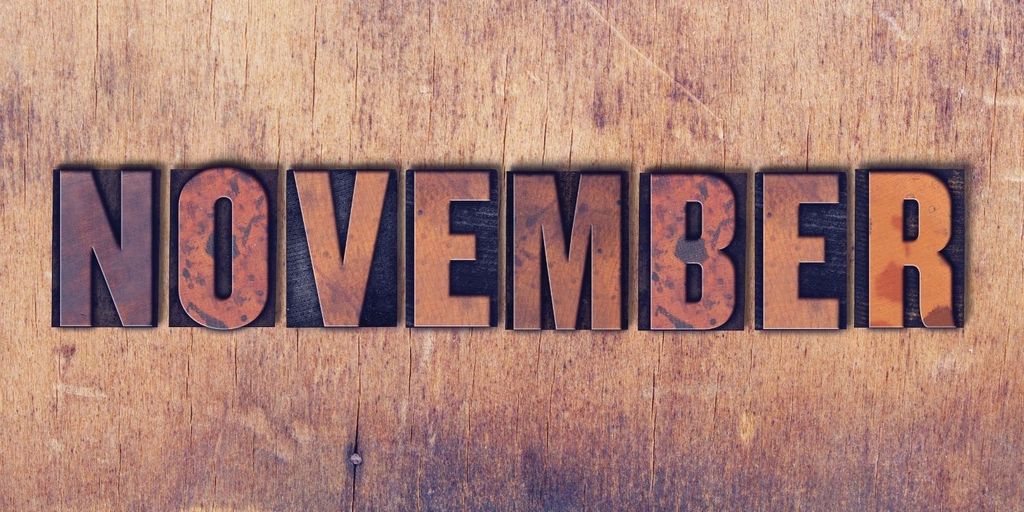 We are celebrating Principal Appreciation Week with a thank you to our three principals: Kevin Thomas - Georgetown - Ridge Farm High School, Josh Cavanaugh - Mary Miller Junior High, and Ashley Vaughn - Pine Crest Elementary. We appreciate your efforts as you lead and serve our staff and students. Thank you for all that you do.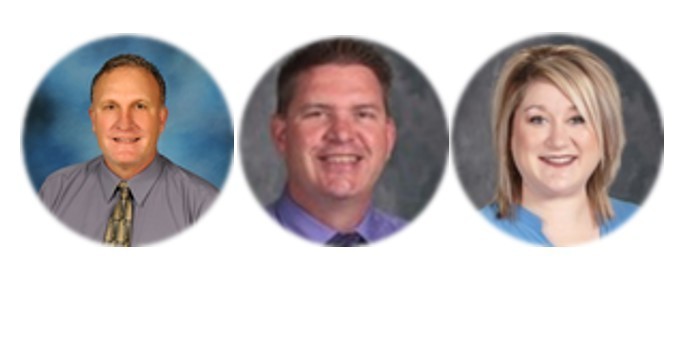 Parent Presentation (October 12th) - Keeping Our Kids Cyber Safe @ MMJH Gym (6:30 p.m.. - 8:00 p.m.) GRF CUSD #4 will be hosting a presentation of "Keeping Our Kids Cyber Safe". It will held at MMJH, Georgetown, IL. MMJH and GRHS parents are encourage to bring their child(ren) and their devices to this cutting edge training and exercise between Parents and Students. All parents, guardians, Teachers, and Grandparents are welcome to attend as well. Detective Wistocki, nationally recognized High Technology Cyber Crimes Specialist, will be presenting proactive strategies, expert insight,, and invaluable resources designed to empower you to combat Cyber-Bullying and Sexting. Parents will go through how to have that technology talk with their child. Presenting information and Strategies on: 1) Understanding cyber-crime 2) Understanding appropriate protocols for disclosing cyber-bullying and sexting. 3) How to report criminal Cyber-Bullying. 4) Understanding the dangers of many popular apps. 5) Understand social media laws such as Harassment, Cyber-Stalking, and False Personation. 6) How to empower yourself to report cyber crime and harassment. 7) How to protect your "digital foot print" and understand what it means to your future. Kind regards, GRF CUSD #4