#WeAreGRF So proud of this guy! Hayden Copass is doing well at Purdue. He is not only competing at the highest level, he is also taking care of business in the classroom! This Georgetown Ridge Farm graduate is doing great things! Tune in on Friday, if you can.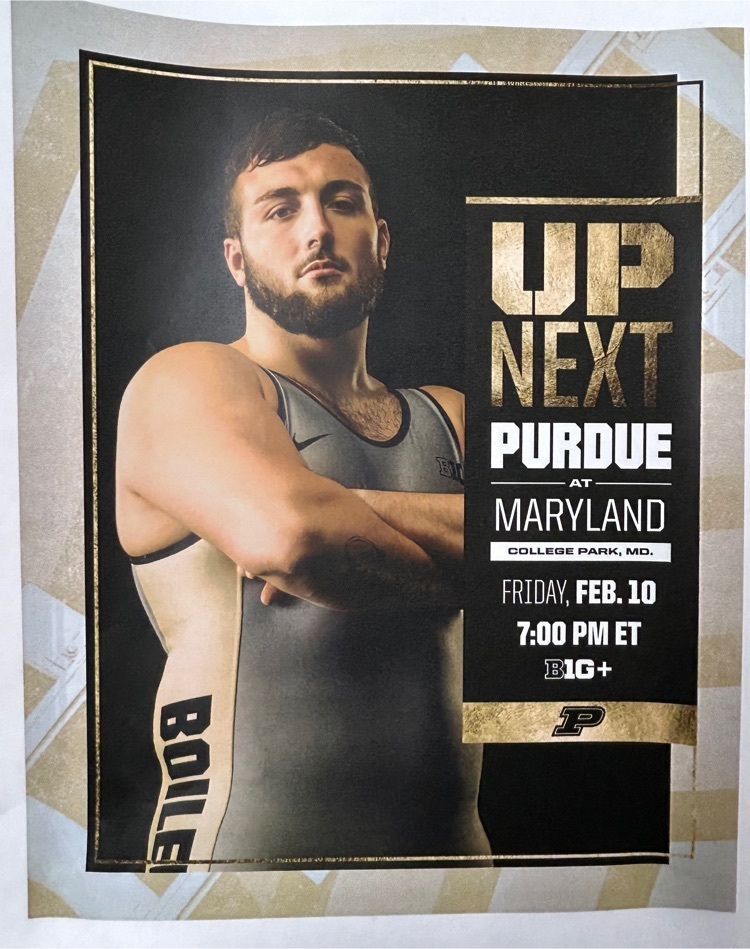 The public is invited to attend - Keeping Our Kids Cyber-Safe, March 30, at DACC - Bremer Theater, from 6-8 p.m.
https://5il.co/1omiq
Attention all MMJH students and athletes! Join us tomorrow, Wednesday, February 8 at 6pm for Junior High Night at the GRHS boys basketball game against the Fisher Bunnies. Wear your purple and gold and join our student section to cheer on the Buffs! The JV game starts at 6pm and we will have a free throw contest at half-time with prizes. Bring the ticket you received and get one free hot dog from the concession stand. MMJH students will not have to pay an admission fee.


#WeAreGRF Always enjoy the extra work Miss Short puts into her Math classroom. Our HS students are supported here!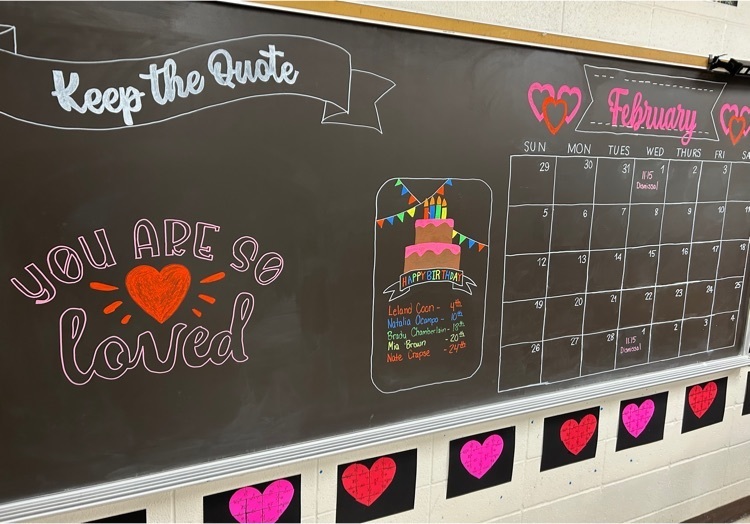 #WeAreGRF The Buffalo Archery Team is enjoying great success this year. Special recognition goes to Kade Knight and Cecilia Boyd! They have posted the highest scores to date at the HS level! Notice the bling that Cecilia has around her neck. Congrats to both on their success!
If your student is interested in signing up for Track and Field please have them sign up in the office. They will need a current physical and our "Green Sheet" completed and submitted to the Junior High office before practices begin on February 27. We can't wait to start the season!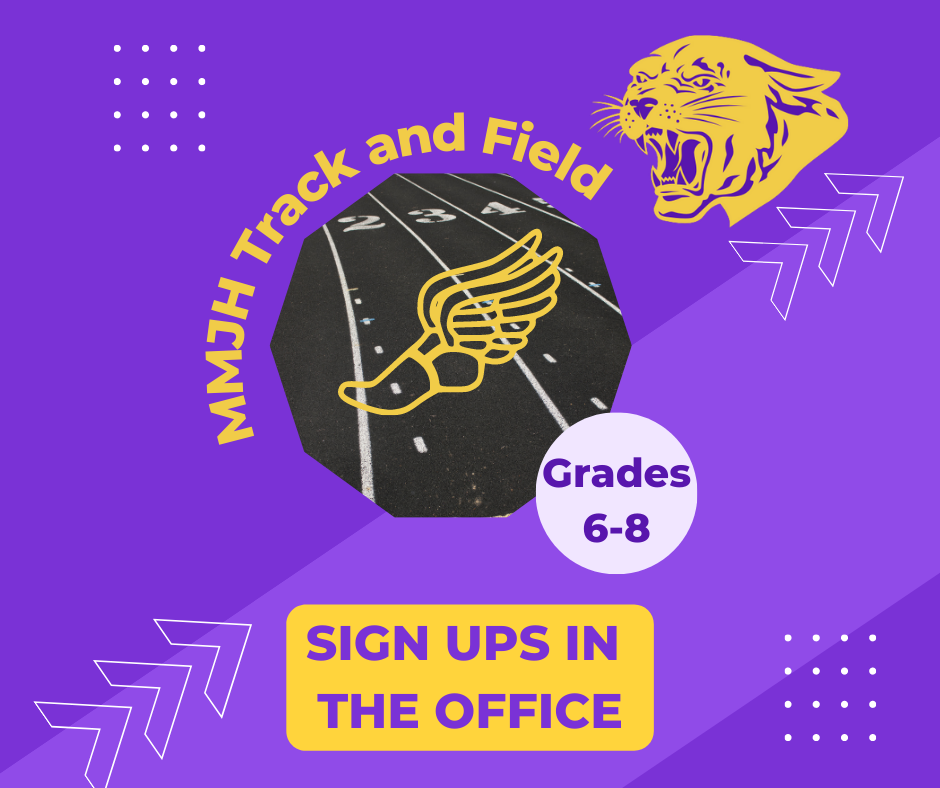 Check out Pine Crest's February Calendar!
Mrs. Cosat's class has been working diligently on their 101 days of school activities. Here are a few student creating shirts for their 101st day of school.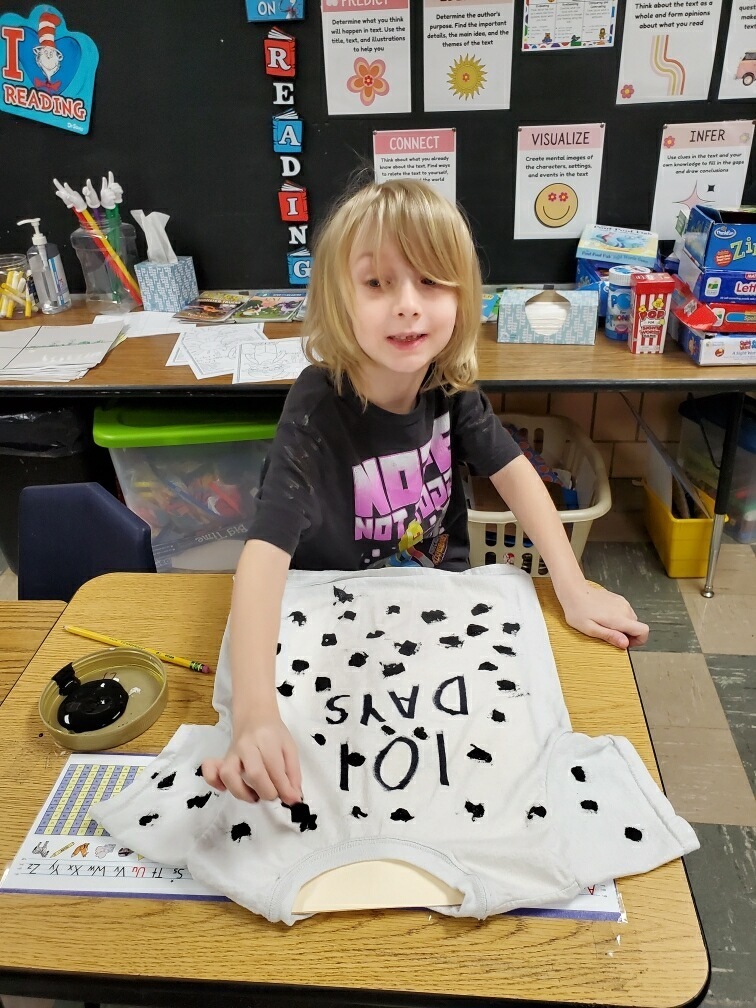 Pine Crest staff were absolutely thrilled today to receive this anonymous gift from our community. We truly appreciate those who sent these beautiful flowers to our staff. It was just the pick-me-up this day needed! #TheOther95%

Georgetown-RIdge Farm amazing staff all received a special gift to honor all the love, care, and knowledge that each staff members share with their colleagues, students, and families. Thank you for all the beautiful flowers! #Theother95% #WeAreGRF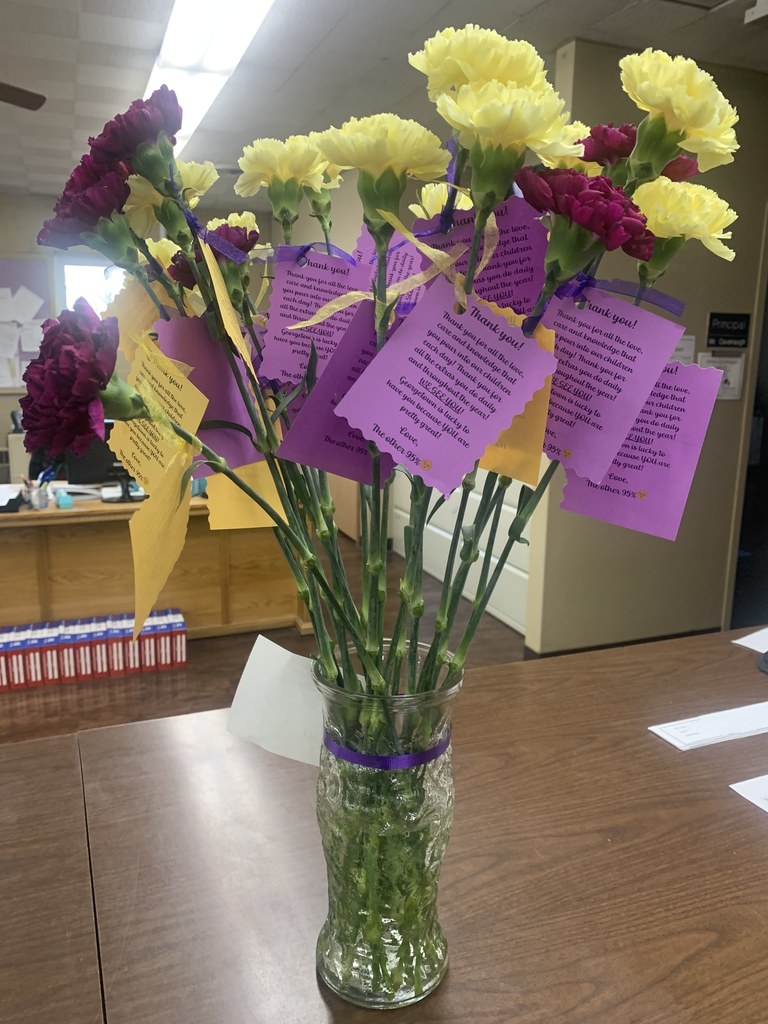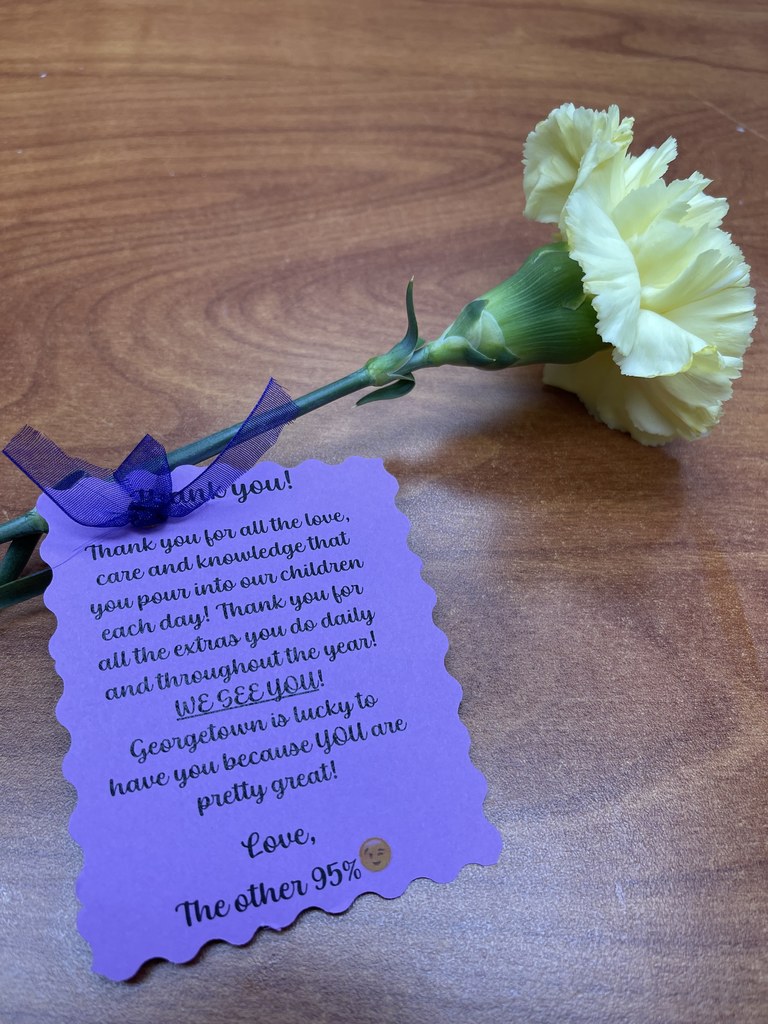 Today the Vermillion County Conservation District's traveling naturalist came to Pine Crest to teach our kiddos about all the different kinds of animals you can find right here in Vermillion County!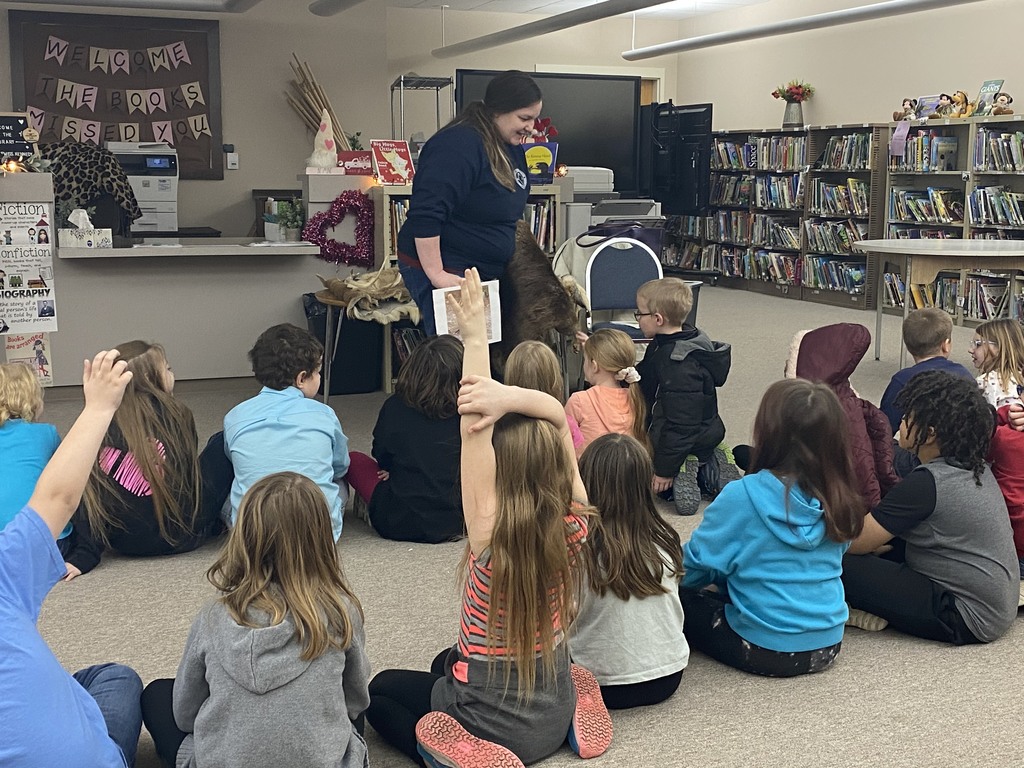 We hope to see everyone at GRHS supporting the lady buffs this evening!

#WeAreGRF School Improvement Day is about social and emotional wellness. Thank you to Michael Remole of Gateway Family Services and Carle Faith Community Health!

Georgetown Ridge Farm staff collaborating together to "Find New Energy for the New Year" to support our wellness and student wellness. Big thank you to the presenters today: 1. Life hacks to help with everyday tasks (Heather Tucker, Carle) 2. The power of words (Christine Leeb, Real Life Families) 3. How to establish healthy habits….how to break unhealthy habits (Michael Remole, Gateway Family Services)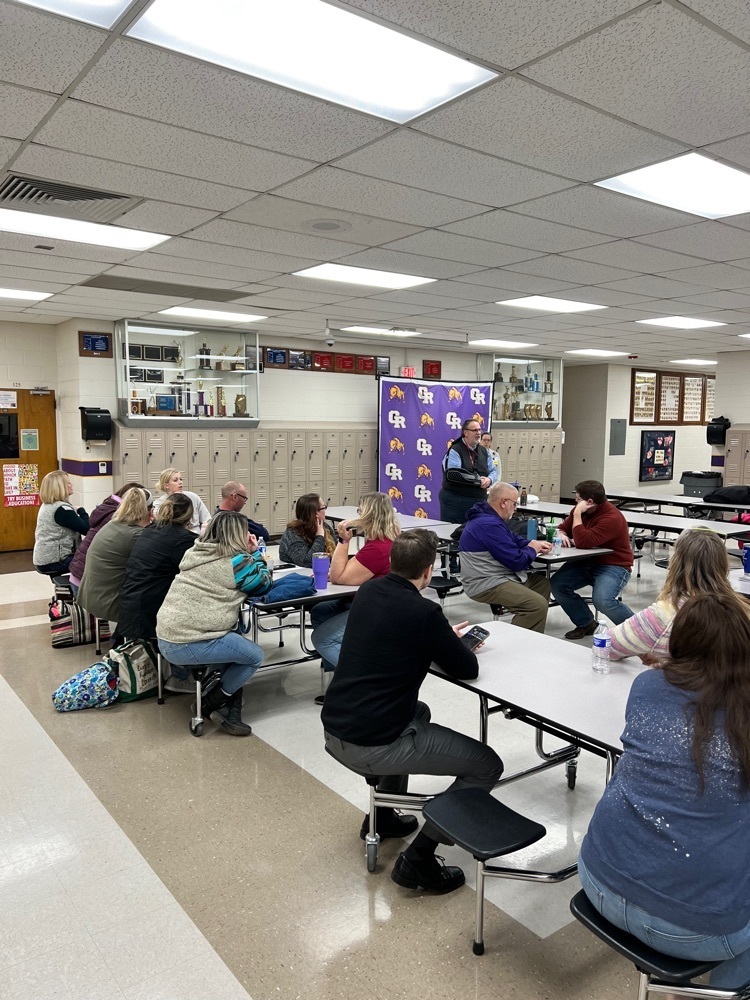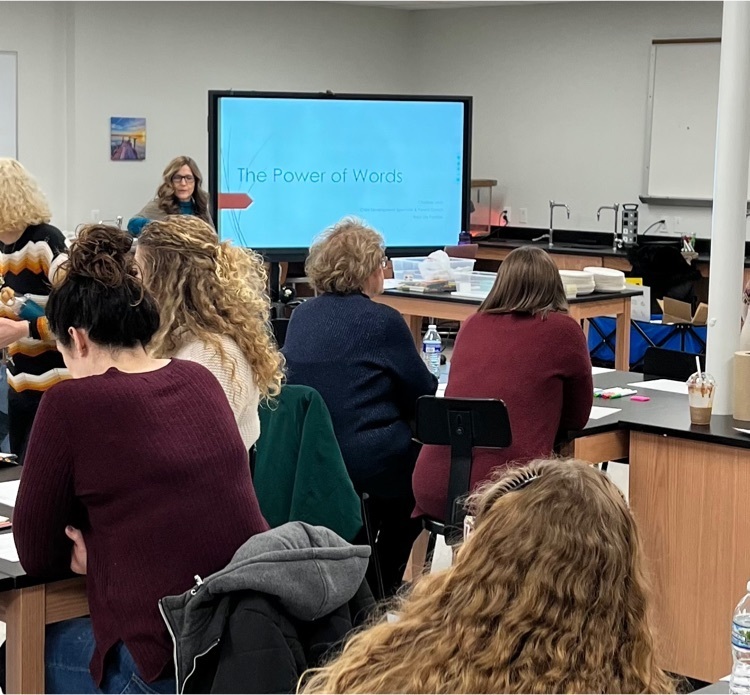 #WeAreGRF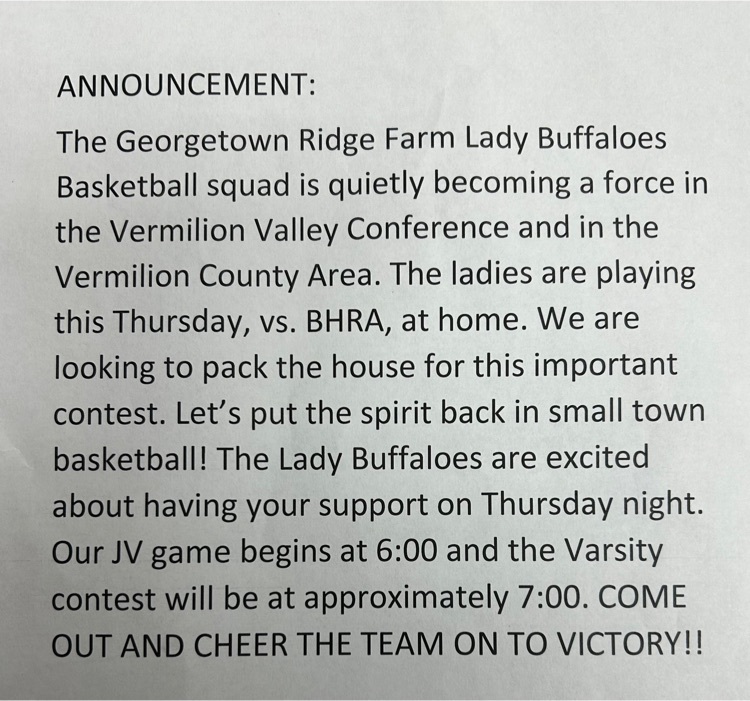 #WeAreGRF Fellowship of Christian Athletes (FCA), is up and running at GRHS! They are currently fundraising for future activities. Buy a t-shirt!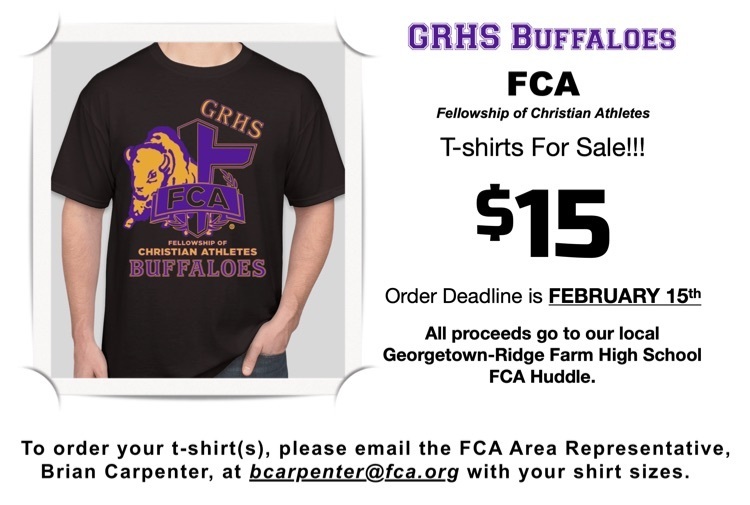 The Code for Mary Miller Junior High for Spring Pictures is 76487WB.

REMINDER - Wednesday, February 1, 2023, is a scheduled 11:15 dismissal day for school improvement. Thank you.